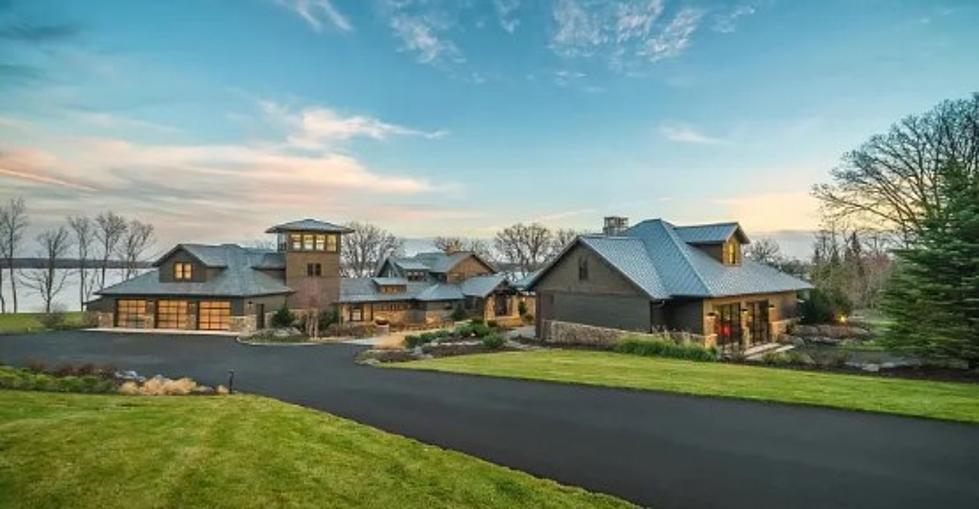 Want To See Where ND's Wealthiest Person Lives?
Prudden Company
Well hey, all these HUGE mansions look alike, right?
Yeah, you talk about "Roughing It" - here is the perfect example. I mean you just have to feel a wee bit sorry for Gary Tharaldson and his wife Connie for his new digs out at Detroit Lakes, Minnesota. Makes me feel better about going home to a tiny 2-bedroom apartment, filled with two cats and MY own garage - thank you very much. - Yes I realize that suits me just fine, but what if you were the richest person in North Dakota? I'm guessing you might want just a little something more...
...how about a place that has 14.6 acres and 334 feet of lakeshore?
When you are the richest man in North Dakota, "the skies are the limit" According to inforum.com "Tharaldson, tagged by Forbes magazine as North Dakota's wealthiest person with an estimated worth of $1.2 billion, purchased a lake home built by late Fargo developer and businessman Ace Brandt that went on the market recently for $10.995 million"
The home's address is 1701 Shorewood Drive in Detroit Lakes, a city about 45 minutes east of Fargo-Moorhead.
This is a man who has an interesting background, he grew up in a tiny town called Dazey, North Dakota ( population around 76 people in 2021 ) - as he progressed in life from living in a home without running water, he slowly became a Hotel genius - "...he has since built, owned and operated more than 480 hotels, "opening one new hotel per month on average over 40 years."
Am I jealous that this place has eight bedrooms, eight bathrooms - an outdoor pool, and five fireplaces? Oh, and THIS.....
His BASEMENT which features high ceilings and an extensive wine collection - this whole gorgeous place right there at the foot of Detroit Lakes - am I jealous???
Nah     ( Liar )
---
LOOK: The most popular dog names of 2022 in every state
Hey dog lovers, check out this awesome list of the most popular dog names in 2022 for every state, and get ready for some serious cuteness overload.