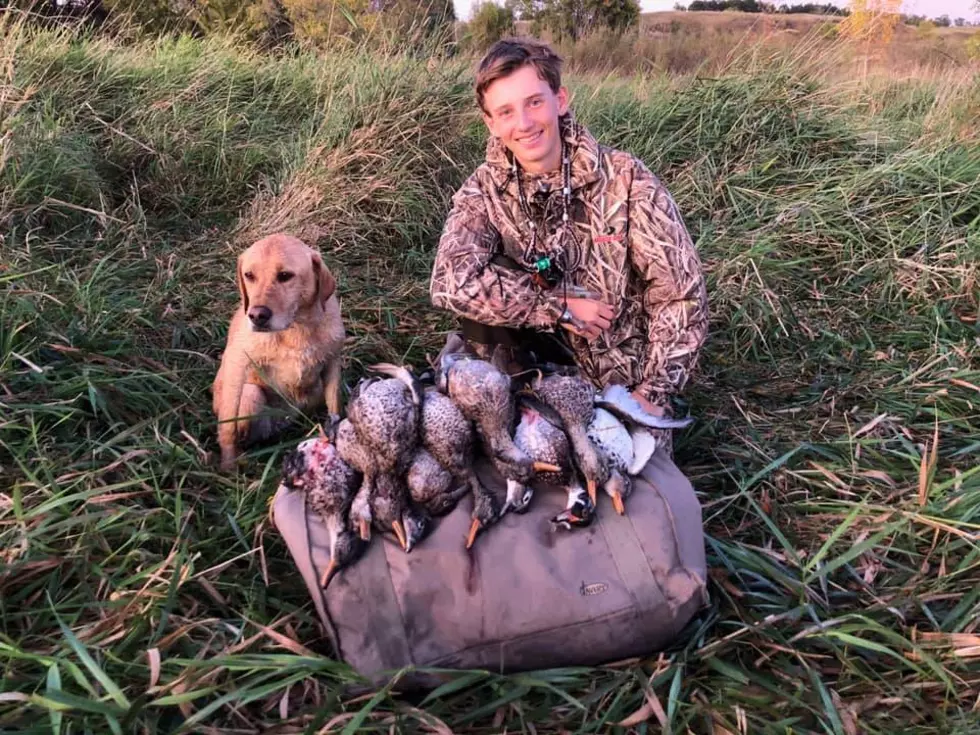 Youth Duck Hunting Opener…Delta Waterfowl Wants Take Your Kid
Rick Rider
Do you have a child that would like to get into duck hunting?  Maybe, you just don't have the time to do it?  The Delta Waterfowl chapter of Bismarck would like to take your kid hunting.  Did I mention, they'll do it for FREE?  That's right, they'll take your kid hunting on Sunday, September 20th.  Your child must have a completed hunter's safety certificate to participate and be under the age of 15.
Delta Waterfowl will have all of it's youth hunters meet at Capital City Sporting Clays the day before the event on Saturday, September 19th.  They'll teach the kids about gun safety and give them a chance to practice their shooting.  They'll also answer questions about duck hunting, give tips and let them know what your child can expect while hunting ducks.  If you're child does not have a shotgun, Delta Waterfowl will provide one.  However, if they do, please have them bring their own.
Space is very limited for this awesome event.  Please contact Miles at 701-595-4520 if you would like to sign up your son or daughter.  Again, they must be 15 or younger, available the weekend of September 19th and September 20th, and have a hunter's safety certificate.
If you have further questions about the event, you can contact Scott Terning with Delta Waterfowl at 701-426-4627.  Again, only a limited number of youth hunters can participate in this event.  Get your child in now for the Delta Waterfowl Youth Duck Hunting weekend.  Call Miles with Delta Waterfowl now at 701-595-4520 to reserve a spot for your child.  Hurry, space is very limited.
---
Top 10 Outdoor Photots from last Season