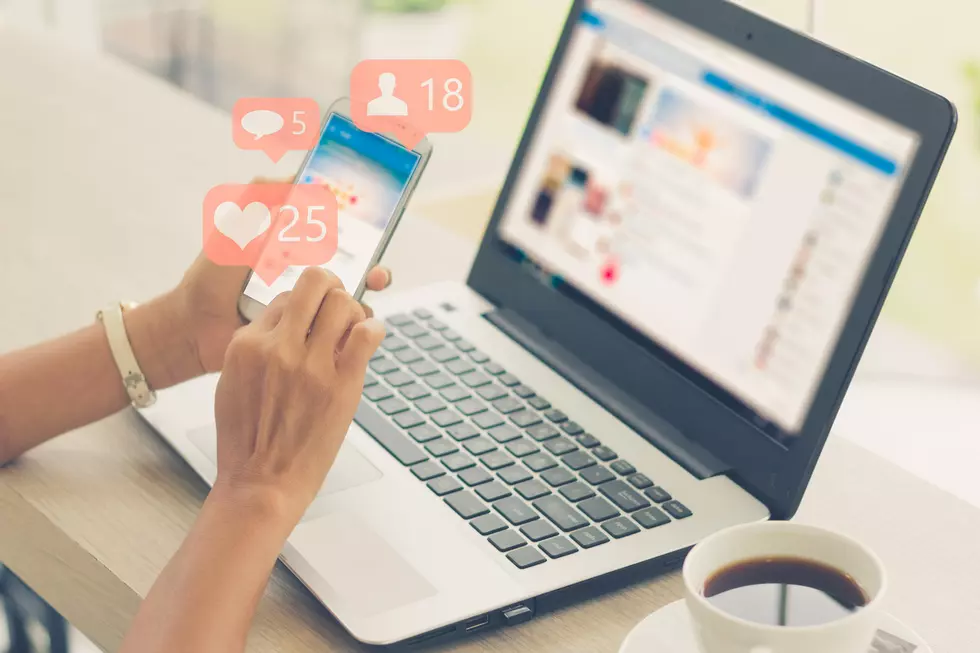 10 Bismarck-Mandan Facebook Groups You've Probably Never Heard Of
Urupong
As I was scrolling through the endless abyss of Facebook a few interesting (and oddly specific) local groups popped up in my feed. It got me wondering how many other unique groups are out there for the people of our Bismarck-Mandan communities.
Sure, we've all heard of the big ones, but what about the little guys? Here's a few groups you may never have known existed:
1. North Dakota Boudoir Connections – This is an interesting one that's relatively new. It is a private group for (legitimate) people in the photography business who specialize in "Boudoir" photos. If you don't know what Boudoir photography is... Lorddd... Alright, it's basically sensual and/or intimate photography. Women usually pose for these types of photos. Anyway, the group's purpose is to connect clients and photogs.  
2. Burleigh County Board Game Society – It's exactly how it sounds. A group of local board game enthusiasts share their favorite games and can even meet up and play. 
3. Bismarck ND Pay It Forward – This group is very much still up-and-coming, but certainly is a good idea. People post different "Pay it Forward" stories, and others offer and even ask for help. P.S. "Pay it Forward" is the saddest movie ever. I can't with that ending. *Weeping* 
4. Bismarck Area Stepmoms – I think this one is pretty great. There are groups for moms, not so many for stepmoms or "Bonus parents." This is a great support group for those who are getting a feel for their new family role. 
5. Bismarck Dads – This one hasn't been active in a while, but maybe it should be. Dads really do need a safe place to discuss parenting, and talk amongst themselves and ask questions. I think this has a lot of potential to be a good resource for local dads to vent, learn, and laugh.  
6. Uber and Lyft Passengers of Bismarck – It's described as a place you can ask questions and exchange news about ride sharing in the area, but is a very useful tool for those who maybe had a bad experience or odd experience to share their story. This, if used more, could be pretty helpful!  
7. Bismarck/Mandan Home Schoolers – Quite a few people have chosen to homeschool their children, and during the pandemic, that was the norm. This private group is described to be a place where homeschooling families can connect and offer support to one another.  
8. Bismarck ND Pickleball – Yep! There's a special group for Bismarck's Pickleball players. I never even heard of pickleball until recently, but from what I've gathered, it's like easier tennis, or life-sized ping pong. I'm totally down. There are actually 6 different outdoor pickleball courts in Bismarck. If you want to be "In the know" with the tourneys and games, you better join.  
9. Bisman Runners – If you love running this is for you. And it's not just a Facebook group, these members actually meet every week for a group run. They usually get together on Mondays at the Bismarck Aquatics and Fitness Center. What a great way to connect and train for our local marathons!  
10. Bismarck Rocks – This one has nothing to do with music. It's a Facebook group for literal rocks. I'm sure you've seen the painted rocks at one time or another. This group allows members to share their cute rock finds. 
There are so many other groups I know I missed. Maybe after reading this you've found your community and have been inspired to join a few groups. Thanks for reading & hope it helps!
---
20 Words North Dakotan's Can't Pronounce
LOOK: The top holiday toys from the year you were born
With the holiday spirit in the air, it's the perfect time to dive into the history of iconic holiday gifts. Using national toy archives and data curated by
The Strong
from 1920 to today,
Stacker
searched for products that caught hold of the public zeitgeist through novelty, innovation, kitsch, quirk, or simply great timing, and then rocketed to success.