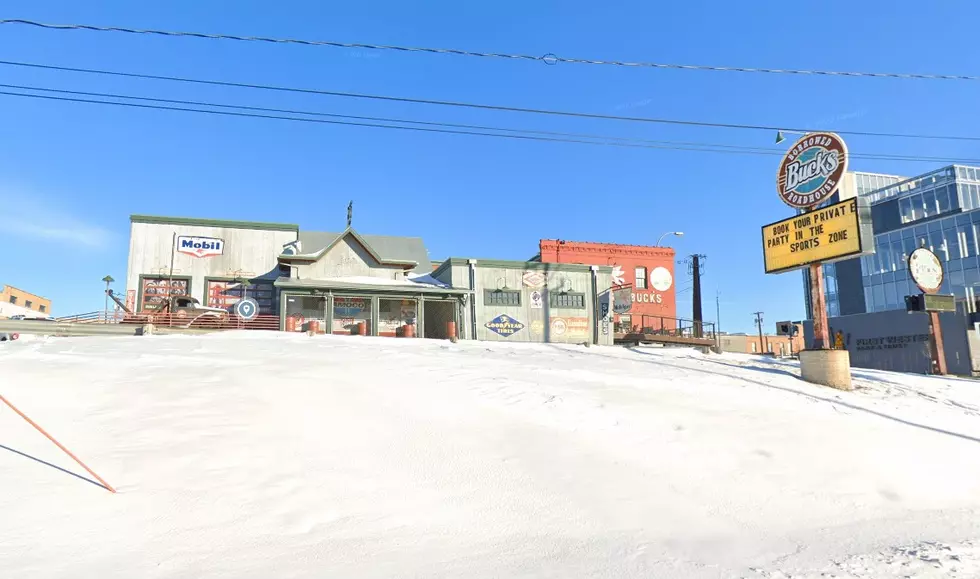 A Decision Has Been Made Concerning Bismarck's Bucks Nightclub
Google Maps Screenshot
The last song of the night has been played at Borrowed Bucks Roadhouse in downtown, Bismarck.
The popular nightclub that has been a fixture in downtown Bismarck since March of 94 has decided to close its doors permanently.
This comes after an announcement recently that Bucks would be closing their doors Monday through Thursday back on January 3rd due to staffing issues.  They had planned to keep the club open on the weekends.
According to a source close to the situation, a decision has been made by Borrowed Bucks ownership to close the club for good.
There certainly was speculation that this could be happening.  Rumors were flying when the announcement came late last year that longtime General Manager and part owner Brad Erickson would be retiring after their annual New Year's Eve Bash.
Brad Erickson has been at the helm of Borrowed Bucks since its inception and before that, he managed the night club Shades.  Overall Erickson has been managing clubs for 37 years.
This means there are no longer any Borrowed Bucks locations open in North Dakota and South Dakota.
Borrowed Bucks Roadhouse in Fargo closed earlier this year.  Back on June 4th of 2022, after 31 years, Borrowed Bucks in Fargo closed its doors for good. Borrowed Bucks in Grand Forks saw a similar fate but closed much earlier back in June of 2016.  Borrowed Bucks in Sioux Falls, South Dakota also closed a while back.
Borrowed Bucks Roadhouse in Bismarck has been a staple in downtown Bismarck for a long time.  Their annual "Bucks for Bras" campaign has raised over $350,000 dollars according to our news partner KX News.  This past October's Bucks for Bras was their 11th annual event.
So, what will become of this building now that the decision has been made?  Rumors are already flying on that too.  Like always, time will tell.
LOOK: This is where homes are selling the fastest right now
Stacker
compiled a list of the metros where houses are selling the fastest, according to data from Redfin.
The Biggest Home In All Of North Dakota