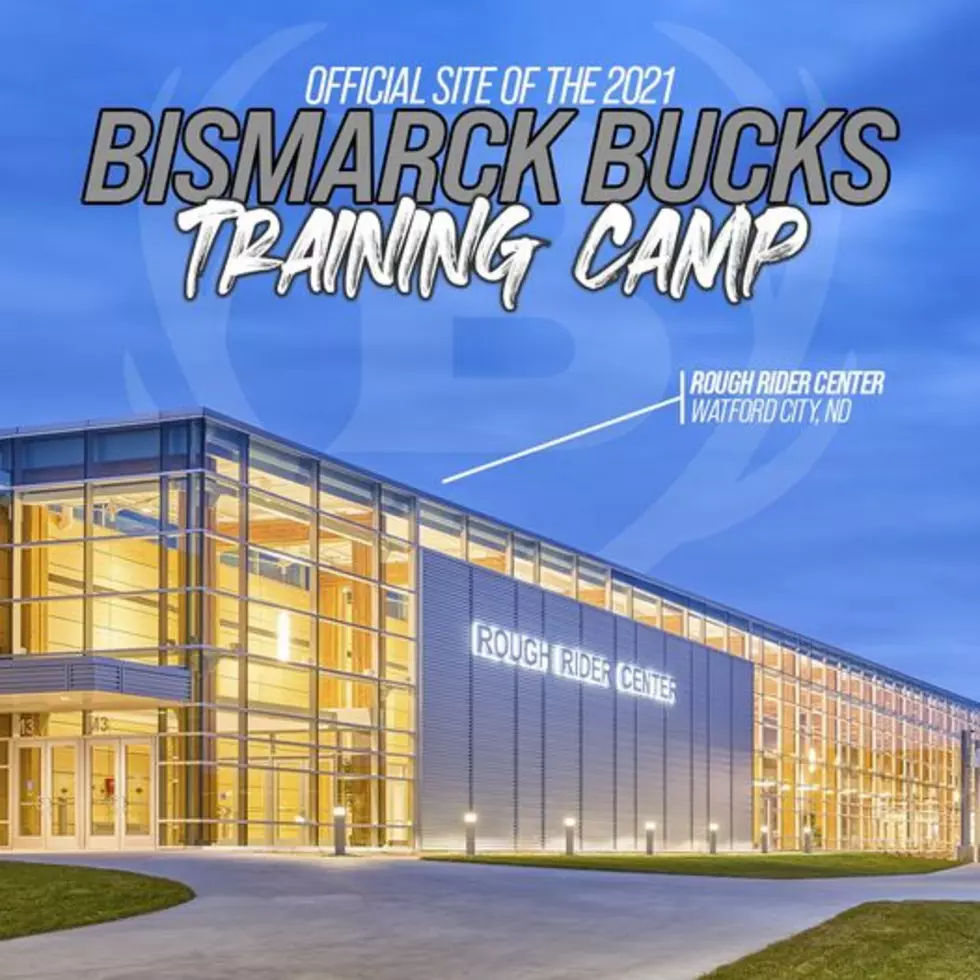 Bismarck Bucks Football Camp Opens Soon In Watford City?
Facebook/Bismarck Bucks
The Bismarck Bucks will start the 2021 Indoor Football League season with a series of road games which is not unusual in professional sports.  But the 2021 Training Camp will be unusual as it's taking place at the Rough Rider Center in Watford City. This from the Bucks Facebook page
The Rough Rider Center is an extraordinary facility that will provide several practice fields, along with the meeting rooms and training rooms needed to execute a successful camp
I like the concept of getting the potential players out of their element and into an atmosphere that really places the emphasis on team building.   Bismarck Bucks training camp will start in Watford City on April 9th.  Forty hopefuls will compete for a spot on the Bucks 25-man roster.  Many times we get a little city-centric when it comes to our sporting events, but this camp should help spread the Bismarck Bucks brand west of Bismarck city limits.
The regular season begins with the Bucks hitting the road for an April 23rd matchup with the Green Bay Blizzard.  The Bucks first home game of the regular season will start with a match-up versus the Massachusetts Pirates on Saturday May 8.  That's the first in a three game home stand where the Bucks will again battle the Green Bay Blizzard on Saturday May 15th, and wrap up their third home game in a row with a Saturday May 22nd game versus the Northern Arizona Wranglers.  Both the Pirates and the Wranglers are first year expansion teams.
Good luck to all the potential players in training camp, we look forward to seeing you this May for Bismarck Bucks Football at the Bismarck Event Center!
---
Most Famous Athletes To Go Pro In North Dakota