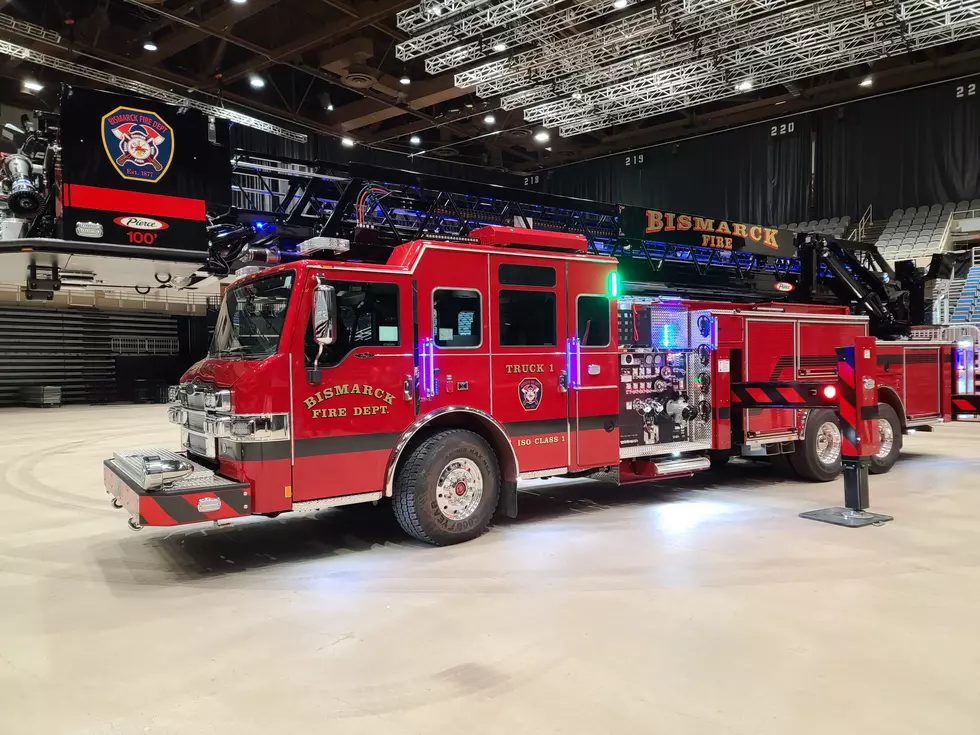 Check Out Bismarck Fire Department's NEW RIDE
Steve Bakken
EVERY little boy ( and yes girl ) growing up becomes instantly aglow when they come across a bright red firetruck
Well listen I am WAY beyond the young little lad's age and I still love our fire department's vehicles - AND WE here in Bismarck are blessed with the coolest thing I think I have ever seen...and I have pictures to prove it!
Yesterday the excitement ran deep at Bismarck Event Center as members of the media checked out a new ride
Right around 2:00 yesterday Steve Bakken from our sister station SuperTalk 1270 had a front-row standing position inside the Bismarck Event Center as the Bismarck Fire Department rolled in its NEW Ladder Truck. To explain further how awesome this truck is, here are a few stats from The Bismarck Fire Department:
This new ladder truck was purchased through the grant awarded by the ND Department of Environmental Quality and the City of Bismarck Public Works Fleet Services. This new ladder truck has a 300-gallon water tank and a 2,000-gallon water pump to help suppress major fires. This new ladder truck will be equipped with a full complement of ground ladders, as well as firefighting tools such as self-contained breathing apparatus, the jaws of life, etc. This new ladder is equipped with a platform at the tip of the ladder to assist with rescue and master stream operations. The platform helps provide a reach of 100 feet and has high-angle rope rescue anchor points.
I can speak for myself on this... I am looking forward to seeing this cool ladder truck all around town! Check these pictures out:
---
LOOK: Here's where people in every state are moving to most