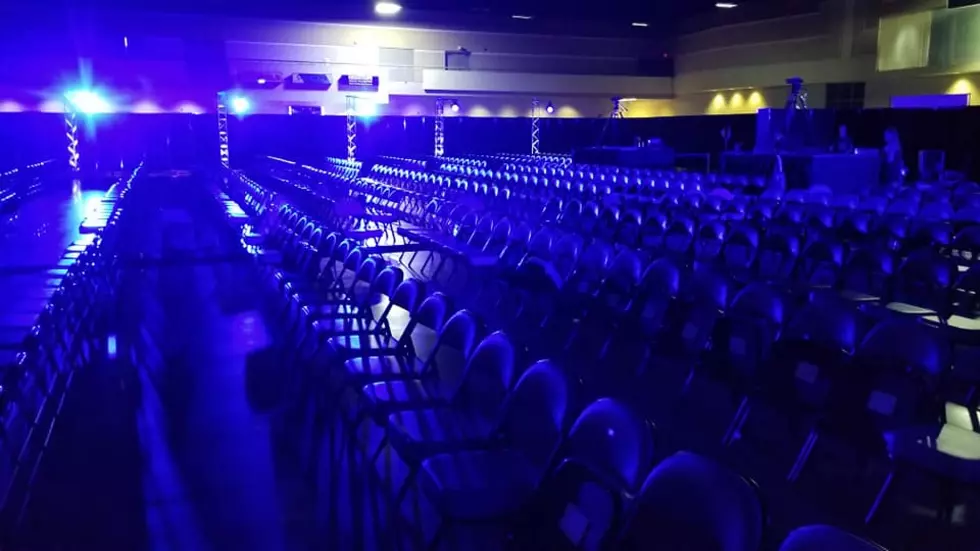 Check Out This Awesome Job Opportunity Here In Bismarck
Nightlige Sound And Lighting Facebook
Are you looking for work? Feel like you are in a rut where you are right now?
Well listen, I have a great opportunity for you that I came across this morning - pretty flexible since the hours will always be part-time. I actually thought more of the cool things that this new job would reward you with, for one the satisfaction of all your hard efforts teaming up with everyone else and providing an amazing concert. As of the first of this year, Nightlife Sound and Lighting took over the local crew at the Bismarck Event Center/Belle Mehus Auditorium. That's right, your job would take you behind the scenes of some awesome concerts, broadway shows, and other sources of entertainment. Check out some inviting details:
"...we are looking for new part-time employees to help fill positions for all concerts, broadway shows, and any other events that request labor at those 2 local venues. No experience is required and shift pay starts at $18 per hr and varies depending on experience. Anyone that is not afraid of heights and would like to learn how to rig can make $35 to $50 per hour depending on experience!! Rigging involves wearing a harness and walking out on open beams to assist in hanging motors to support concert equipment. All load-in/out shifts have a 4 hr minimum so if they only need you for 2 or 3 hours you still get paid for 4. Most days pay 8 hrs for 2 4 hrs shifts but there are show calls during some show that you can sign up for as well. There are opportunities to make a nice check for 1 day of work in this fun and exciting industry... Call, text, or email us today for more info or to sign up. Nightlife Sound and Lighting. 701-222-0202 ask for Todd or email jory@movethenoise.com. Perfect gig for someone looking to supplement other part-time jobs or shift workers looking to fill off time. FB message to sign up or get more info works as well. Let's rock some shows together BIS/MAN!!"
"All the hard work is so worth it"
I spoke to Todd Erling this afternoon, this is his 13th year with Nightlife. I asked him what he thought about his job - "So worth it" - "You see what your hard work accomplishes" - That to me is beyond rewarding. He also wanted to make sure that I mention there are applications waiting for anyone to come by and pick up -1505 E Main Ave, Bismarck, ND, United States, North Dakota  - So what are you waiting for??
---
LOOK: These Are the 50 biggest retailers in America