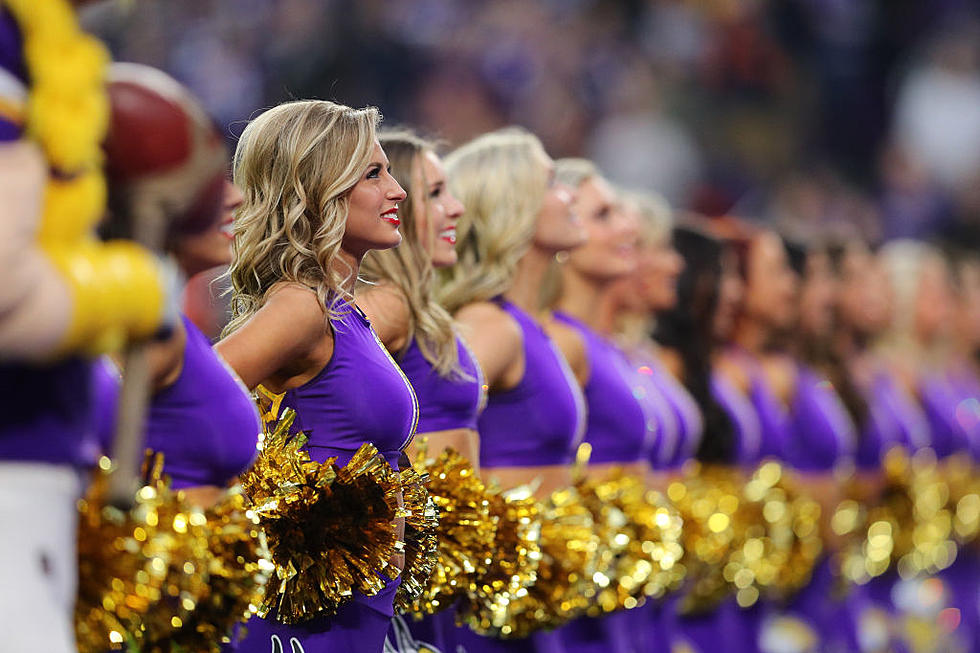 Former Bismarck High Demonette Gets Another Shot With The Vikings
Getty Images
It's been an exciting last few days for former Bismarck High School student Kiara Harper.  She just found out she is going to be a Minnesota Vikings cheerleader AGAIN.  More on that in a moment.
I got a chance to visit with Kiara on the phone last season to talk about her becoming a Vikings cheerleader. 
It all stared with Kiara submitting a video submission to become a cheerleader for the National Football League team.  110 girls were chosen from those video submissions to move on.  Then came three weeks of grueling tryouts, where Kiara's years as a Bismarck High Demonette really came into play.
Kiara was part of the Bismarck High Demonettes all four years back in high school.
The Bismarck Demonettes were founded back in 1962, and are well known for being a competitive nationally ranked dance team.  Kiara competed in both Regional and National competitions with Bismarck High before graduating back in 2017.  Dance has always been a big part of Kiara's life, and it really helped prepare her for a chance to become a National Football League cheerleader.
After the 3 weeks of tryouts, 47 ladies were chosen to move on to training camp.  Many judges were brought in for the final phase of tryouts.  When the smoked cleared, Kiara got the call.  That was her first tryout experience.
I just found out from her Uncle who lives here in Bismarck, that she made it through the tryout process again in 2022 and she will indeed be a Minnesota Viking cheerleader for the 2nd straight season.  How exciting.  What's really amazing, it's something her Grand Father Brian Francis predicted she would do as a young girl.
Kiara is a recent graduate of North Dakota State University.
In January of 2021, she moved to Minneapolis for an internship with GameFace Training.  She's not sure where cheerleading will lead her in her life, but she hopes to be teaching dance or coaching in the future.
Way to make us proud in Bismarck Kiara, and we can't wait to see you "Bring it" on the field for yet another season.  "SKOL!"
---
Lamoureaux Twins Retire from Hockey.
LOOK: 20 Fascinating Photos From the First Modern Olympic Games in 1896
To celebrate the history of international sports cooperation,
Stacker
 took a look back at that groundbreaking event in Athens, when the modern Olympics were born in 1896. Keep reading to learn more about the athletes, spectators, and sports at that iconic event.