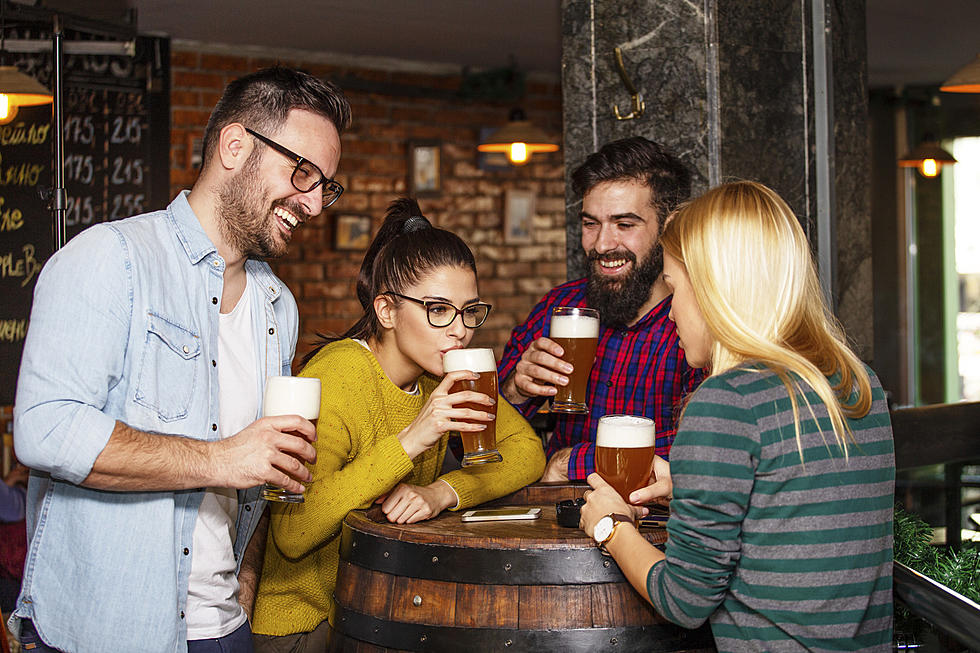 How Many Beers Does It Take Before North Dakota Feels Tipsy?
puckons
North Dakota has a pretty good tolerance when it comes to alcohol.  Our reputation proceeds ourselves.  We have the not so dubious honor of being one of the worst states for driving under the influence, binge drinking, and underage drinking.
Getting back to the question in the headline.  In case you're interested in how I handle alcohol?  For me, it would depend on a couple of scenarios.  First off, if I'm tired for whatever reason, no amount of beers or alcohol will get me tipsy.  Am I the only one who is like this?  The next factor, of course, is how much you have had to eat beforehand.  If I'm on an empty stomach and feeling good, it might only take me a couple of beers to get me feeling good.  That's how I'm wired when it comes to beers.
So, how about the rest of you in North Dakota?  Upgraded Points recently surveyed 2,000 Americans and here's what they found out about our state.  Well, as you might have guessed, North Dakota scored pretty high in alcohol tolerance.  The average North Dakotan needs 3.79 beers before they feel tipsy.  That's good for #12 best in the country before we get our "buzz" on.  Over the course of your life, you'll spend about $23,000 dollars plus getting tipsy in North Dakota.
Texas was number one on the survey with a whopping 5.17 beers before they get tipsy.  Damn, everything is bigger in Texas.  None of our neighboring states made the top 20, including Minnesota, South Dakota, and Montana.  South Dakota however was just outside the top 20.
Stay thirsty my friends, but don't drink and drive.  Now, if you don't mind a cold beer is calling my name.
---
.
Top 11 Drinks That Make NoDak's Throw up.
Popular Child Stars From Every Year
Below,
Stacker
sifted through movie databases, film histories, celebrity biographies and digital archives to compile this list of popular pint-sized actors from 1919 through 2021.