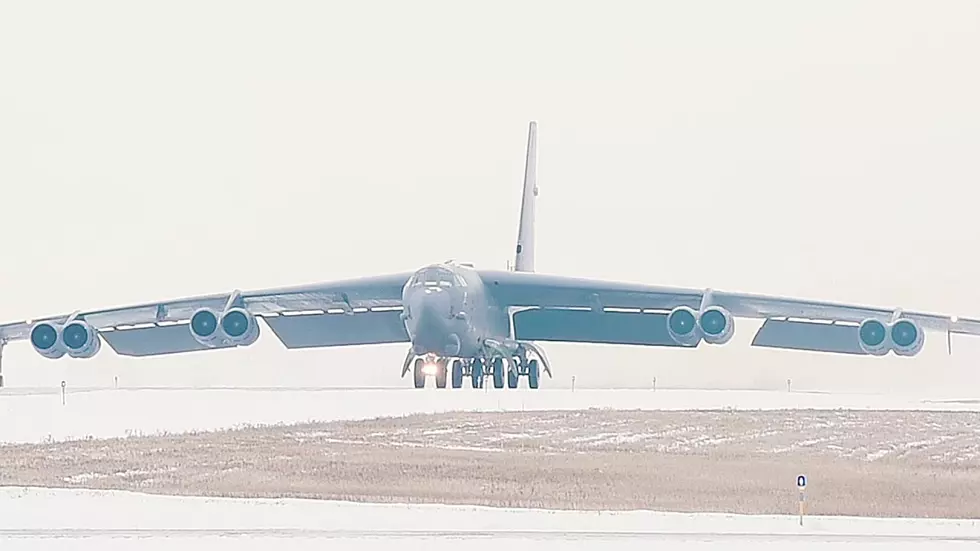 Minot's B-52 SOARING Over Super Bowl LV This Sunday!
YouTube
This Sunday brings us one of America's finest traditions, NO it's not a holiday, but it should be. The whole Solar System it seems will be glued to its television sets for Super Bowl LV (55) Raymond James Stadium, Tampa, Florida. This game will be still played having survived through a pandemic - In fact, only 20,000 fans will be allowed to attend the game. COVID-19 won't stop the usual hype and the incredible skyrocketing of ticket prices, as of last week Ticketmaster said the LEAST expensive seat was $14,000. Tampa will become the first team in NFL history to HOST a home Super Bowl.
The other thing that most people look forward to, besides the game, of course, is the entertainment. There will be the usual commercials that are a staple of Super Sunday, The halftime show will be roughly 12-15 minutes long, Canadian artist  The Weeknd will set foot on the world's biggest stage. The coolest part about this Sunday, in my opinion, is what happens before anything else.
There will be a B-52 Stratofortress from Minot Air Force Base, along with two other aircraft with the Global Strike Command that will fly over Raymond James Stadium during the National Anthem. According to KFYRTV The "first-of-its kind trifecta flyover" will feature the B-52 from Minot, along with a B-1B Lanser from Ellsworth Air Force Base in South Dakota, and a B-2 Spirit from Whiteman Air Force Base in Missouri. 
How powerful, and graceful is this going to be? There is NOTHING better than that! The cool thing is that each individual aircraft will take off from their respective bases, unite together for the fly-over, then return home - according to the Air Force Public Affairs. It's a "No-Brainer" PERFECT way to kick off a Super Bowl.
B-17 Bomber and B-25 Bomber Now These Are Legendary
---