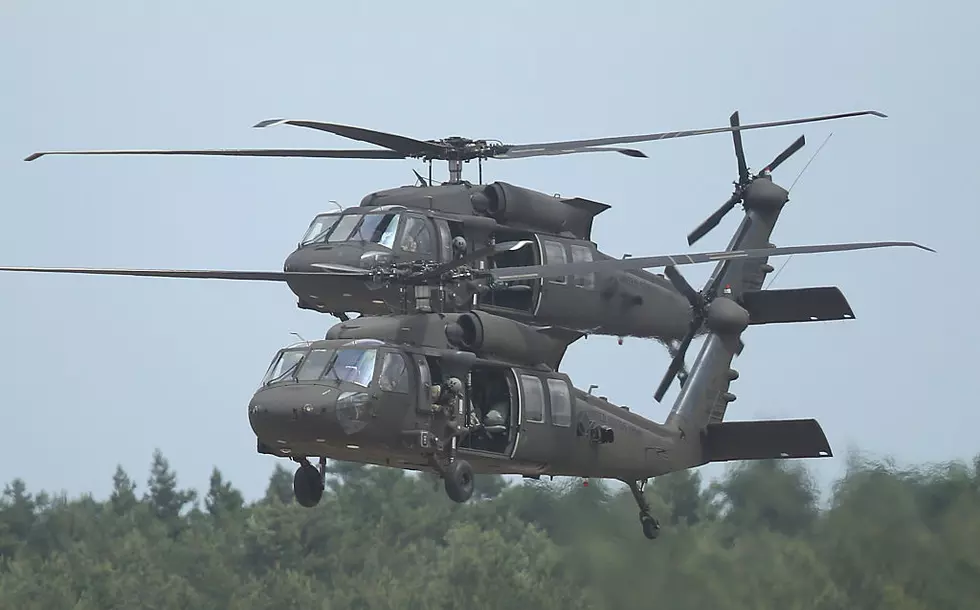 ND National Guard To Face Potential D.C. Protests.
Getty Images
I'm going back to a story I wrote in July of 2020 concerning the deployment of the Bismarck-based National Guard Company C, 2nd Battalion, 285th Aviation Regiment to Washington D.C.
In October 2020,  KFYR TV reported that the ND National Guard and 10 Blackhawk helicopters would be deployed to Washington D.C. in November.
Keep in mind that since Washington D.C. is not a state, they only have a Mayor and no Governor to deploy the traditional Guard. What they do have is a D.C. Air National Guard and Army National Guard...and they only report to the President.
The D.C. National Guard is the only U.S. military force empowered to carry out federal functions in a state or, in this case, a district. Those functions range from limited actions during non-emergency situations to full scale law enforcement of martial law when local law enforcement officials can no longer maintain civil control. The National Guard may be called into federal service in response to a call by the president or Congress.
So, why then is the ND National Guard deployed to the capital? Well according to a July AP News report, the Guard said in a release that their mission would be "transport of personnel and light cargo" within the nation's capital.
This was also reported in the October KFYR-TV story...
North Dakota National Guard leaders say most of the information about the mission confidential, but they are not being sent to Washington D.C. for election reasons.
Of course, that was when we all assumed the election would just take place in November.
Now it's January and Americans have loaded up their opinions and are traveling in great numbers for two days of lively conversations in the streets of the Nation's Capital.  Hopefully protests remain peaceful and our Guard members can return home later this year with fun stories of their time in D.C.
Stay level headed y'all.
---
See Inside NoDak's Most Expensive Lake Property For Sale (Gallery)