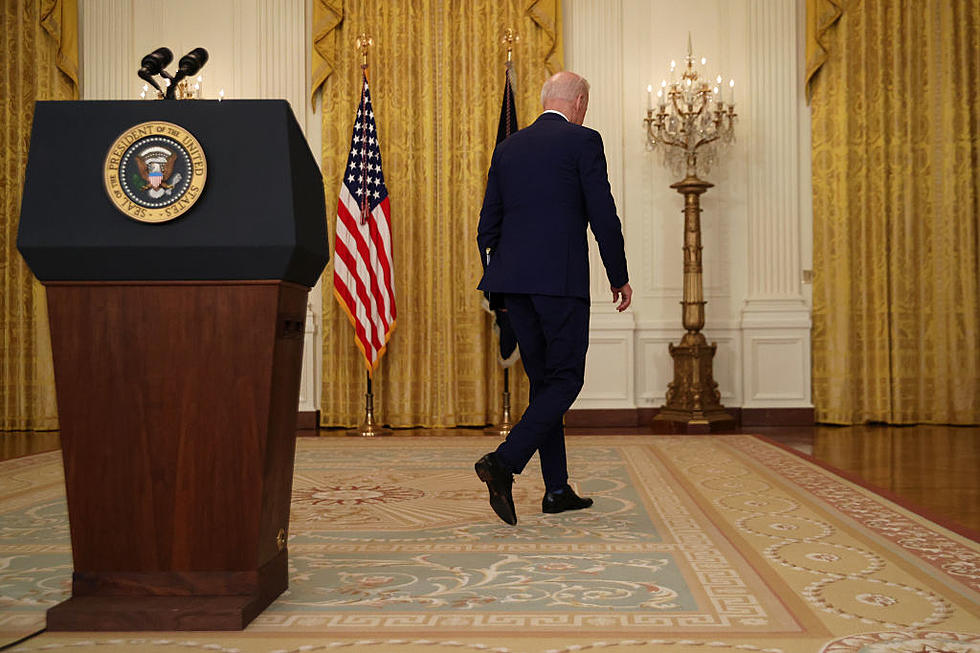 ND Requests Joe Gets Dumped From DAPL Defense.
Getty Images
The nerve of some states!  Although legally elected to run the United States, North Dakota is not looking for Joe Biden's help in the contentious legal wranglings surrounding the Dakota Access Pipeline.
Biden's Administration is not directly mentioned in the current litigation regarding the pipeline shutdown, instead it is the United States Army Corps of Engineers.  The Corp are co-defendents along with Dakota Access LLP.   At issue is whether the pipeline can continue operations during a court ordered environmental review.  There was hopefully to be closure on Friday April 9th, but instead Judge James Boasberg proclaimed it would be ten days before he rules on the injunction.   Well, it's April 20th and no ruling has been issued.
On Monday April 19th North Dakota attempted to introduce themselves into the case...From Bloomberg Law:
North Dakota can't trust the Biden administration to advocate for the state's interests in litigation over the Dakota Access oil pipeline, state lawyers said Monday in a request to intervene in the case.

"North Dakota cannot be confident that the Federal Defendant will continue to be a zealous advocate for the continued and safe operation of DAPL," North Dakota said in a filing to the U.S. District Court for the District of Columbia, adding that the pipeline supports jobs and revenue in the state.
From the court document filed Monday...
STATE OF NORTH DAKOTA'S OPPOSED MOTION TO INTERVENE AS A DEFENDANT The State of North Dakota ("North Dakota") submits this motion to intervene as a defendant pursuant to Federal Rule of Civil Procedure 24(a)(2) and Local Rule 7(j) of this Court. North Dakota respectfully requests that the Court grant North Dakota's motion to intervene as a defendant-intervenor as of right pursuant to Fed. R. Civ. P. 24(a)(2), or alternatively for permissive intervention under Fed. R. Civ. P. 24(b)(1)(B).
So North Dakota doesn't think the Army Corps is being aggressive enough in their defense.  Maybe so, the current Administration did cancel the Keystone XL pipeline merely minutes after being sworn in. So it makes sense to bring in some friends that may better have your interests in mind...although the bedfellows get interesting.  KFYR-TV reports
Energy Transfer, the company who built the pipeline, may request another hearing, MHA Nation has already sent a letter to the Army Corps requesting a consultation, and the Industrial Commission has been looking to get more involved as well.
Y'see, the MHA Nation (Mandan, Hidatsa, Arikara) have a huge financial stake in the continuation of oil moving through the pipeline.  People upstream from the pipeline have a decidedly different opinion than those downstream of the "black snake".   How huge is the financial impact of a DAPL shutdown?
400,000 barrels of oil a day.  Roughly 40% of North Dakota's production is moving through that pipeline.
OUCH!
That's an estimate, and realize that alternate forms of transportation will be used to transport the crude oil out of state.  But if a scenario like that were to unfold, many wells would be temporarily shut down in an area that has already seen a 30% dip in production since it's peak in November of 2019.
There's much at stake in many Midwest courtrooms these days.
---
North Dakota Treasures Well Worth The Drive.