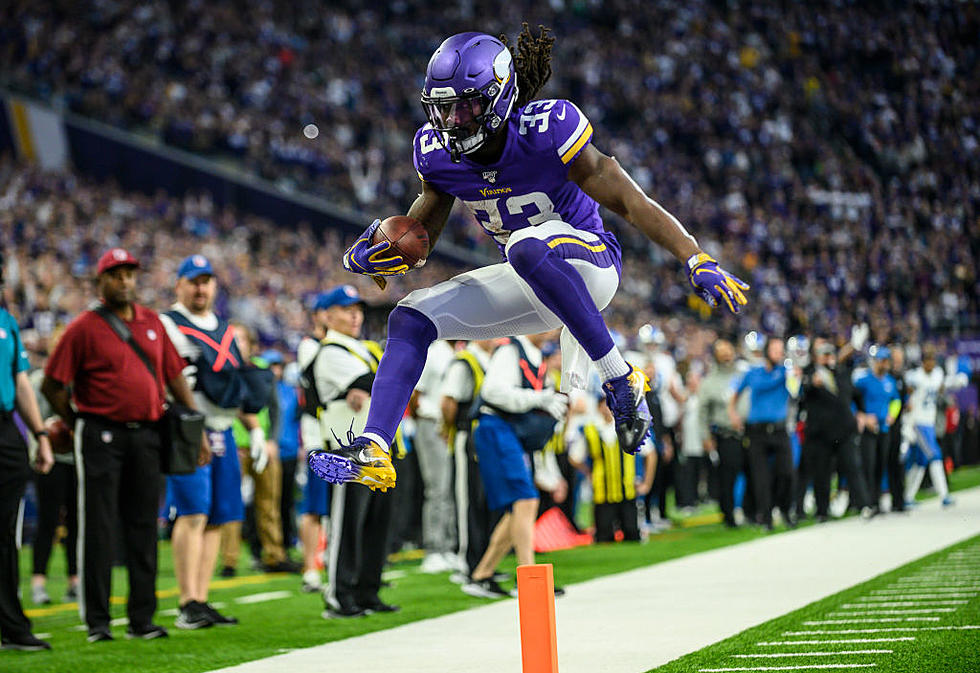 Vikings Need To Pay Dalvin Cook…or then what?
Getty Images
The Minneapolis Miracle.  Stefon Diggs performs arguably the greatest play in Vikings HISTORY!
The Minnesota Vikings are very impressed.
So impressed, they decide to later not rely on him so much. Seems they have Dalvin Cook, a break-the-play running back who can also catch the ball.  That combination takes quite a bit of heat off of a somewhat timid quarterback Kirk Cousins.  He's as jumpy as Tarvaris Jackson, just with a better arm.
Now, Stephon Diggs had a stellar season last year, helped a bit by the absence of Adam Theilen. But rumblings of pouting were heard all season long. Decades ago, NY Jets wide receiver Keyshawn Johnson wrote an autobiography titled "Just Give Me The Damned Ball!"  Seems Diggs has caught the DIVA FEEVAH!  Odell Beckham could tell him there is no cure.
So during this period of vague unhappy twitterness from Mr. Diggs, the Buffalo Bills go crazy train and trade the Vikings 5 draft picks for Stefon Diggs. As The Godfather would say- It was a deal they couldn't refuse.
But, I thought we were talking about Dalvin Cook?
Well, Dalvin hopes you do.  He's set to earn only $1.3 million dollars this upcoming season.  Which is his last contracted year with the Vikings.  Why even take the incredible physical abuse while your somewhat timid quarterback is clearing over 30 million?  Just sit out right?
So, Minnesota must pay Dalvin Cook at least lower 8 figures and keep RB2 Alexander Madison fit as a fiddle in case Dalvin gets another case of the "ouchies"
With no Dalvin Cook...there can be no Purple Kool-Aid.