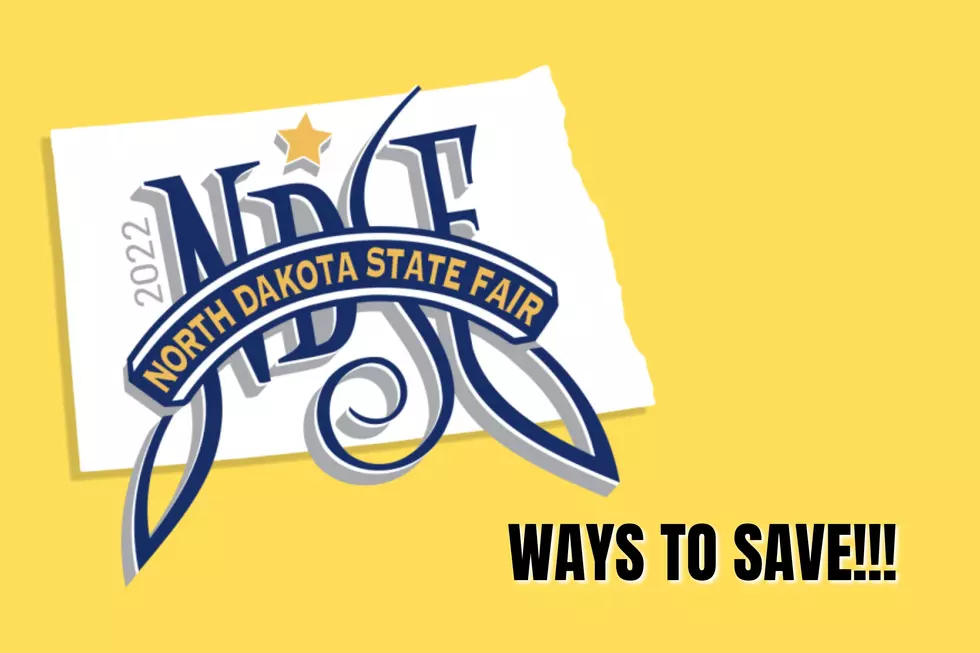 WAYS TO SAVE At The North Dakota State Fair!
NDStateFair.com
Money may be tight but that doesn't have to stop the fun!
Did you know that here in the Dakota's we try to make the North Dakota State Fair a special outing that's memorable too? The NDSF wants you back year after year, whether it's to have your favorite footlong corndog or fresh squeezed lemonade or to walk the endless commercial buildings filled with unique vendors from North Dakota and beyond... We want ALL to feel welcome and be sure to mark down the dates for years to come.
We appreciate everyone's value in this state as with an extreme weather state, if we have a day off the ranch, away from the farm or off from work... We want it to be a fulfilling day! The fair is perfect to take a date or the whole family, even go solo as here in the Dakotas we are North Dakota Nice and just smile, say hello to someone sitting on a picnic table enjoying a turkey leg or cheese curds; and you will pry make a new friend too!
So toss on your favorite, most comfortable pair of shoes. Go heavy on the sunscreen and be ready for a day of shopping, walking the livestock barns, riding the carnival rides, or taking in one of the various free shows!
Love Concerts, Rodeo, Livestock Shows Too??? No worries, You will find those too! Here's a little help to get your plans laid out for this week's North Dakota State Fair! Enjoy!
---
Save At The North Dakota State Fair
Promos, Prizes and Fun This Year At The North Dakota State Fair
---
North Dakota's Most Search 'How To's'
Here are a few surprising things North Dakotans are searching for.
10 Most Ridiculously Named Towns In ND
Here's a list of some of the odd named towns in North Daktoa.