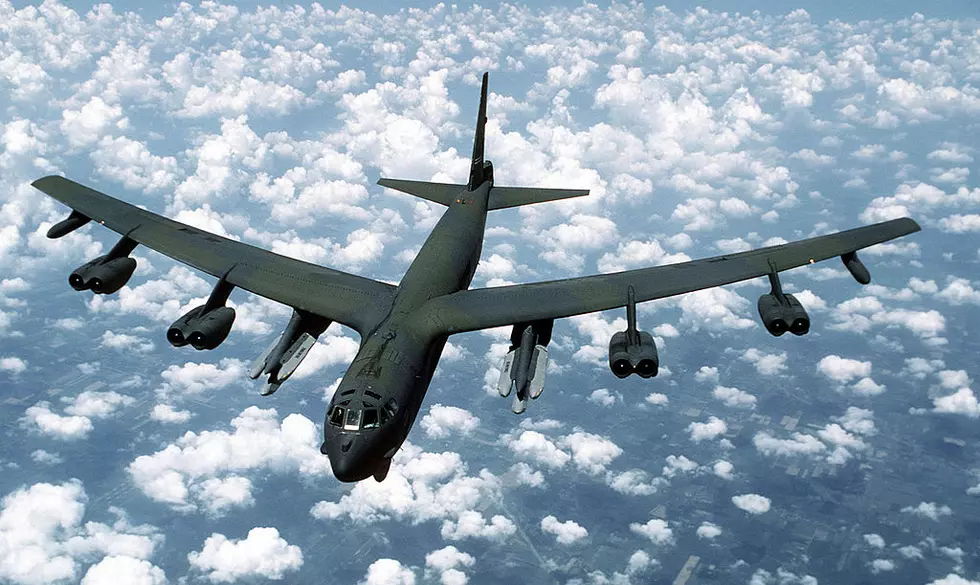 A B-52 Bomber Lost an Engine While Flying Over North Dakota
Getty Images
Humans have enough to worry about throughout their lives. An airplane engine falling on their heads usually isn't one of them.
A B-52 flying in a training exercise near the Minot Air Force Base lost its engine but fortunately it fell in an unpopulated area and nobody was injured.
There were 5 individuals on the aircraft, all of whom landed safely. Nobody was injured in the incident.
The plane dates back to the Cold War era and is among the oldest planes in the fleet. An investigation is under way to determine what caused the plane to lose the engine.