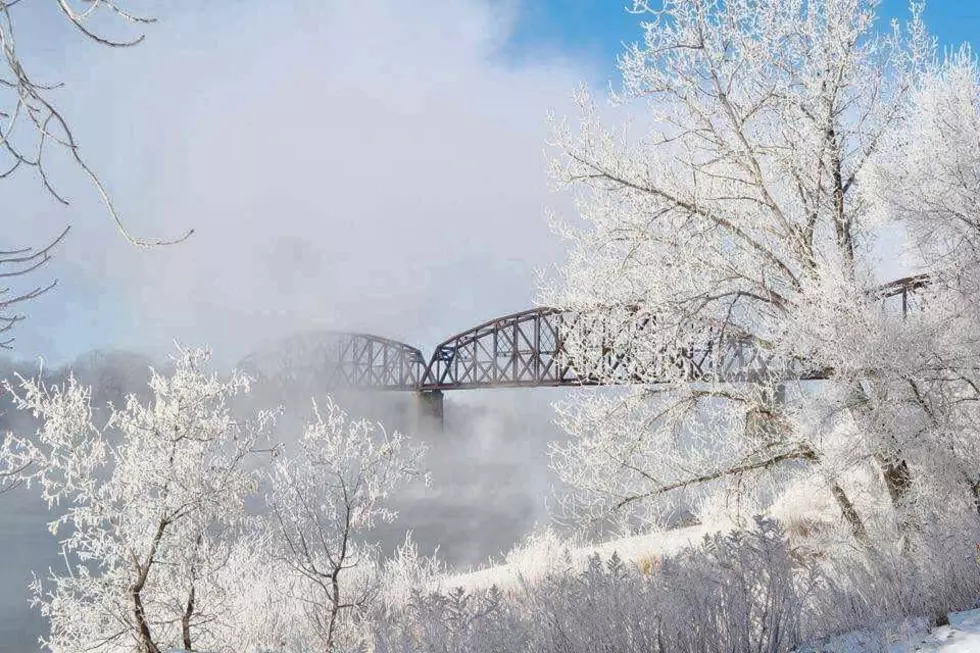 COOL Photo of the Week Contest Winner for Jan. 19
Brian Geohring
As cold and miserable as winter could sometimes be, the season still yields some of the most beautiful photos.
That was apparent with this week's COOL Photo of the Week. Brian captured an awesome photo of the train bridge in Bismarck between some snowy trees and some Missouri River steam.
There's no denying that that is a COOL photo. And with that, Brian wins himself a platter of Subway subs which can feed up to 12 people. The train bridge's future is up in the air so there may not be a lot of time left to capture a COOL winter photo like this.
We thank Brian for not only capturing it but for submitting it into our contest.
Check out all of this week's submissions in the photo gallery at the top of the page and be sure to participate in next week's Photo of the Week contest on our Facebook page beginning Wed. Jan. 24 at 6 a.m.