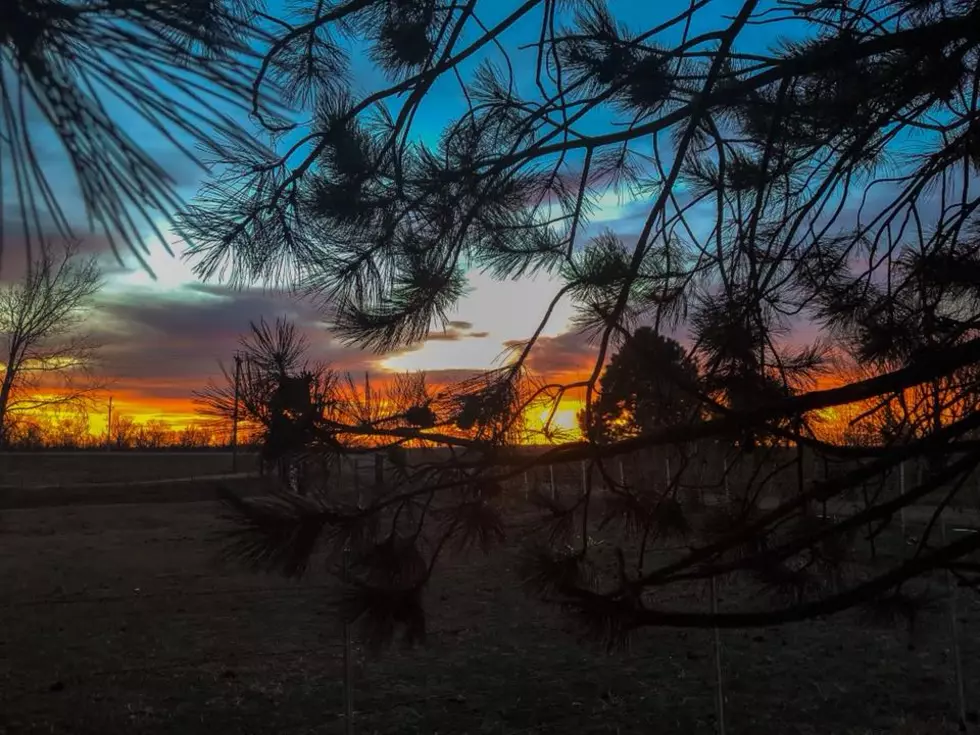 COOL Photo of the Week Contest Winner for Dec. 15
Terri Welander Guderjahn
We love it when the sky shows off its best art.
This week's COOL Photo of the Week which was captured by Terri is a very cool photo not only because of all the colors emanating from the sky, but also because of the nice effect added by the tree.
Admittedly, there isn't a whole lot going on on the ground. But that's OK. This is a fantastic photo... a photo worthy of a platter of Subway subs at the very least. Terri can share that with 11 friends.
Check out all of this week's photo submissions, and there were a ton of good ones this week, in the photo gallery above.