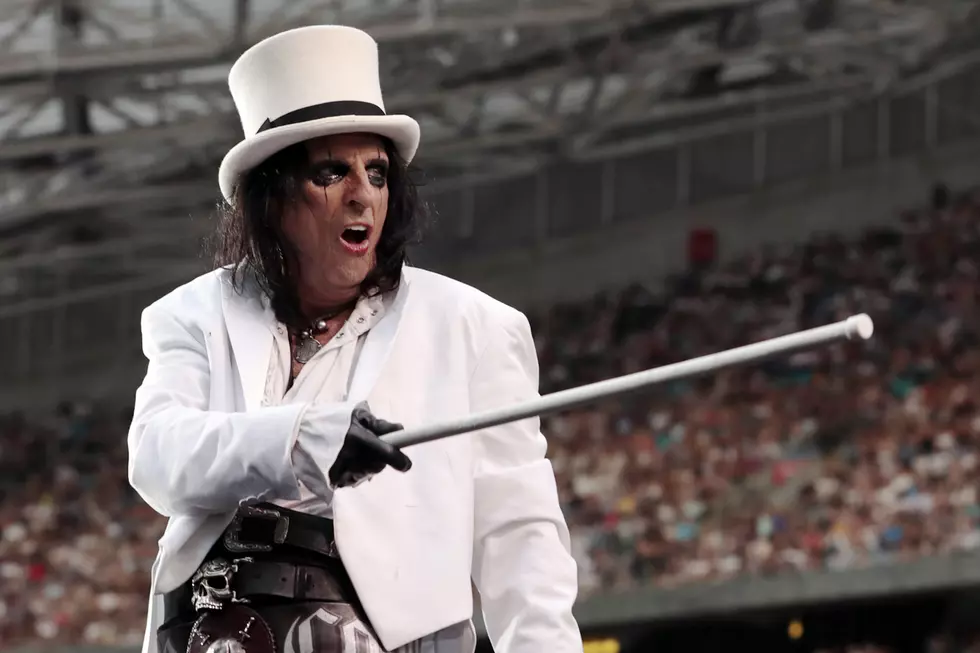 Look Who Is Coming Back To ND In 2023 – Along With Some Friends
Cole Bennetts, Getty Images
This is how down-to-earth and charming this rock star really is
Well, the dude that had spotted his new buddy at Kirkwood Mall this past summer is famous on his own right now, after taking a couple of seconds to greet this mega-rock superstar. "North Dakota Nice" was shared with the one and only Alice Cooper, who was in town to perform at the Bismarck Event Center. Mr. Cooper just strolled around the Mall, at ease, shopping. Then the day of his show, he and his wife Sheryl posed with the owners of a local restaurant, enjoying a leisurely lunch - that's the kind of guy he is - approachable and genuine. We are all looking forward to his return to North Dakota next August, oh one more thing, he won't be alone.
This is a show you definitely can't miss
Check this amazing news out of Fargo, North Dakota - on the FARGODOME Facebook page this morning, our Friend Alice Cooper is coming out with some buddies:
"Just announced! Def Leppard and Motley Crue will be stopping at FARGODOME on their 'World Tour' with special guest Alice Cooper on August 11th!
Tickets go on sale next Friday, 12/16 at 10 am 
Obviously, this is a road trip you want to put down on your calendar! It's already shaping up to be a pretty entertaining 2023 at the Dome with the mention earlier this week of the Red Hot Chili Peppers performing there in April. Three big-time heavy hitters- Alice Cooper a no-brainer special guest, and wow, Def Leppard and Motley Crue - August 11th - DON'T MISS IT!
---