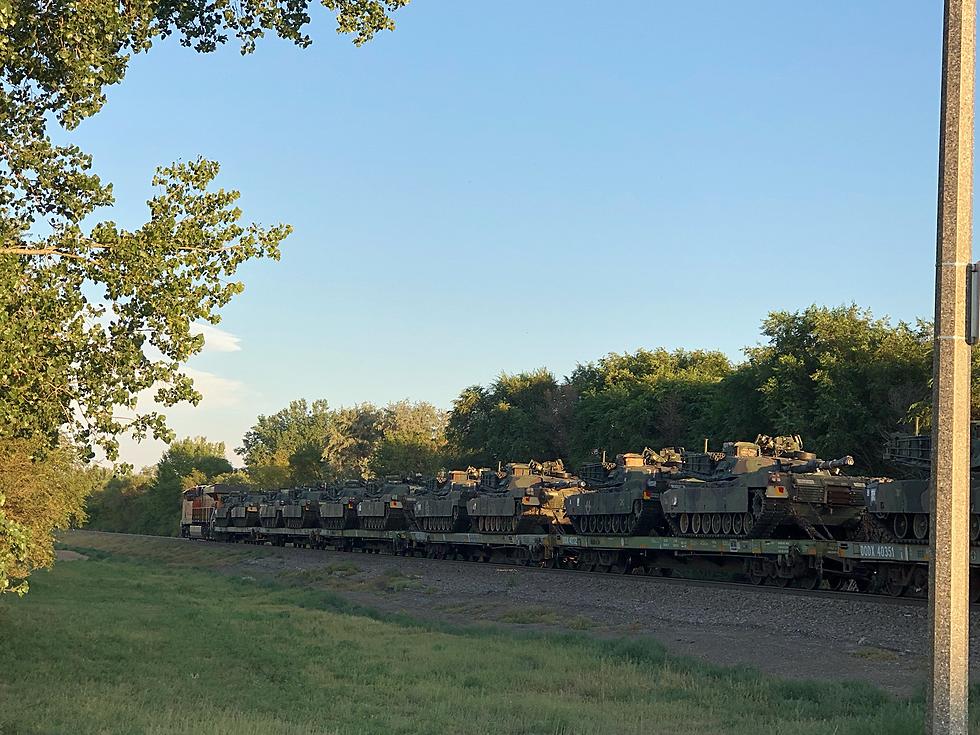 Military Train Comes Through Bis-Man
Military Train In Bis-Man B-Fish
Many people in the area are used to seeing trains go through the Bis-Man area. The most typical trains that come through the area are coal trains. Well on Saturday August 14, 2021 a train carrying a bunch of military equipment came through the area. There were many people stopping the take pictures of the train.
I love trains and I see a lot of them come through the area and I have never seen a military train hauling tanks, and other military equipment in the local area. It's been a crazy couple weeks in the area as there was a train derailment recently also. This military train is really cool to see and caught the eye of many people.
A friend of mine that watches a lot of trains also said in all the years he lived here he's never saw a military train in the area. The train was going east and no one knows where it's going. I've seen these military trains in many other states but I can say that this is the first time I've saw one come through the area. In the Bismarck-Mandan area we get a lot of coal trains through and occasionally a freight train.
The train wasn't that long, but it was one that was cool for sure. I wish that more of the military trains would come through the area because of how cool it is. Did you get to the military train? No one knows if we will see another one in the area.
Bismarck's Best Home With A Pool