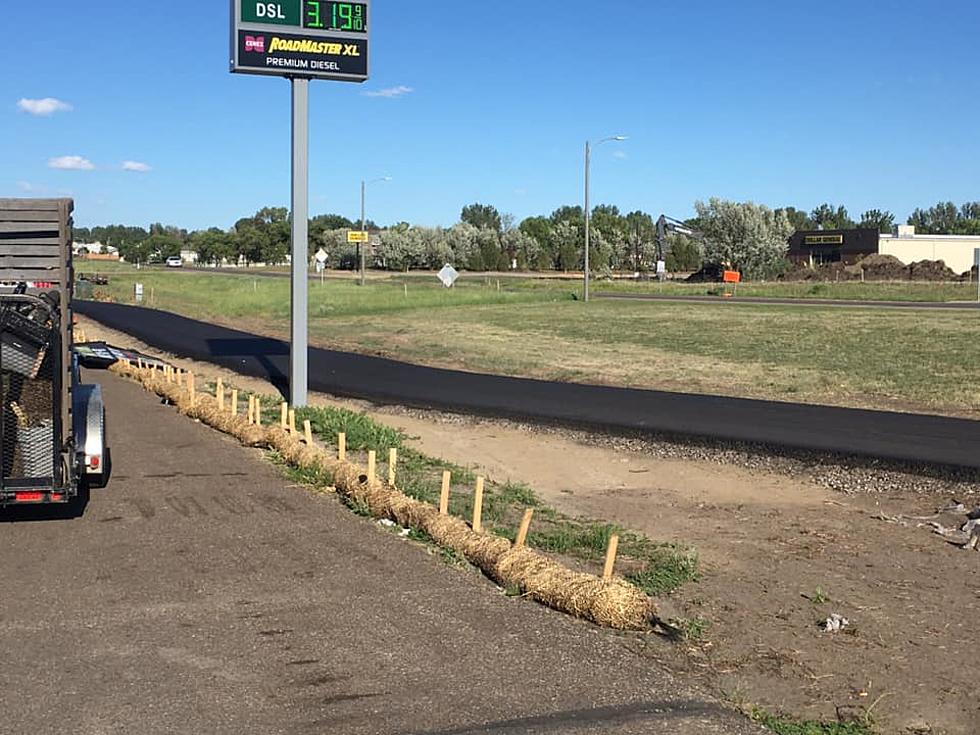 New Bike/Walking Path Set To Open In Lincoln
Rick Rider
The Mayor of Lincoln, Gerald Weisz confirmed to me this morning on a phone interview, that the new bike/walking path that runs along Lincoln road is set to open soon.  There's not an exact date, but he expects it to be open by the end of July at the latest.
This path will give the residents of Lincoln a nice walkway to the Cenex convenience store or the new Dollar General Store.
The city of Lincoln hopes to connect all of it's walkways to the city of Bismarck in the next 5 to 10 years.  The new bike path/walking path currently ends at the Cenex at the roundabout on Lincoln Road.  Depending on what the Bismarck Airport does with their land on Yegen Road, and what the Burleigh County does with Lincoln road, you could see that walking/bike path go all the way to University.  That would connect the city of Lincoln to all of Bismarck's bike/walking paths.
Mayor of Bismarck Steve Bakken told me that he hope this will eventually happen as well.  This will give the residents of Bismarck a chance to expand their already vast amount of bike/walking paths, that they currently have.  He hopes to work with the Mayor of Lincoln to make this become possible in the future.
As mentioned earlier, a couple of hurdles stand in the way of this becoming a reality.  Something would need to be done with the bridge over Apple Creek to include a bike/walking path.  The Bismarck airport would also have to allow the path to be on their land along Yegen Road.
In the meantime, enjoy the new path in Lincoln.
---
LOOK: Here is the richest town in each state
Just saying the names of these towns immediately conjures up images of grand mansions, luxury cars, and ritzy restaurants. Read on to see which town in your home state took the title of the richest location and which place had the highest median income in the country. Who knows—your hometown might even be on this list.
Top 11 Most Stunning Waterfowl in North Dakota