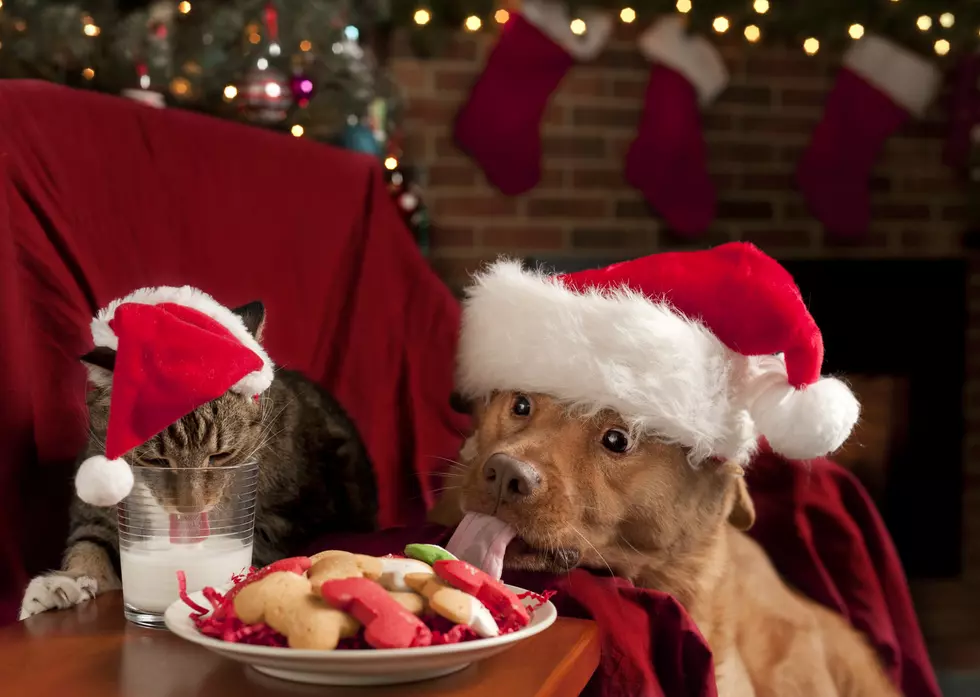 Professional Pet/Family Christmas Photos? Everyone Will Love It!
WebSubstance
(Photos depicted are not actual Santa Paws photos...put you get "the picture".)
Literally, you get the picture!
Nonprofits are getting taken to the doghouse in the year of COVID!  Here's a chance to help Central Dakota Humane Society and have a PROFESSIONAL photo taken of your family, including furry family, that you can socially share among extended family and friends.  Speaking of which...friends, I'm not sure every family function will be fully attended this holiday season, so why not make sure your family is there in the hearts and minds of those you hold most dear?
It's called Santa Paws and everything you need to know is right here. Yup, November 7th and 8th from 1 to 5.
Pretty simple really, just preregister at CDHS.net come to Plant Perfect for a 10 minute sitting and receive your photos in a digital format in the week following the event.
So cute! (this may be photo-shopped a bit)
So where's Santa? Well, good girls and boys, Santa is in quarantine until December 24th, to ensure that he'll be in tip top condition to deliver presents to nearly 7 billion people.  Do you want to screw that up for everyone?
So here's the thing- in the tropical paradise that is the Plant Perfect greenhouse, your family will be able to have professional poinsettia photos taken that will make all the rest of your family say...Awww.  (ps..kitties don't eat the flowers)
And, the Central Dakota Humane Society will receive funds to further their efforts in making sure every dog and cat in their care finds a forever home for this Christmas and many more to come.
So gather your crew and swaddle them with care, knowing that Saint Nicholas ain't gonna be there. But let every mother's child come and spy, that thanks to CDHS, dogs and cats really know how to fly.
Don't be a mean one, Mr and Mrs Grinch...let's take some festive holiday photos!
---
ND TOP TEN DOGS ACCORDING TO A SOURCE. WHERE'S THE BOXER?!