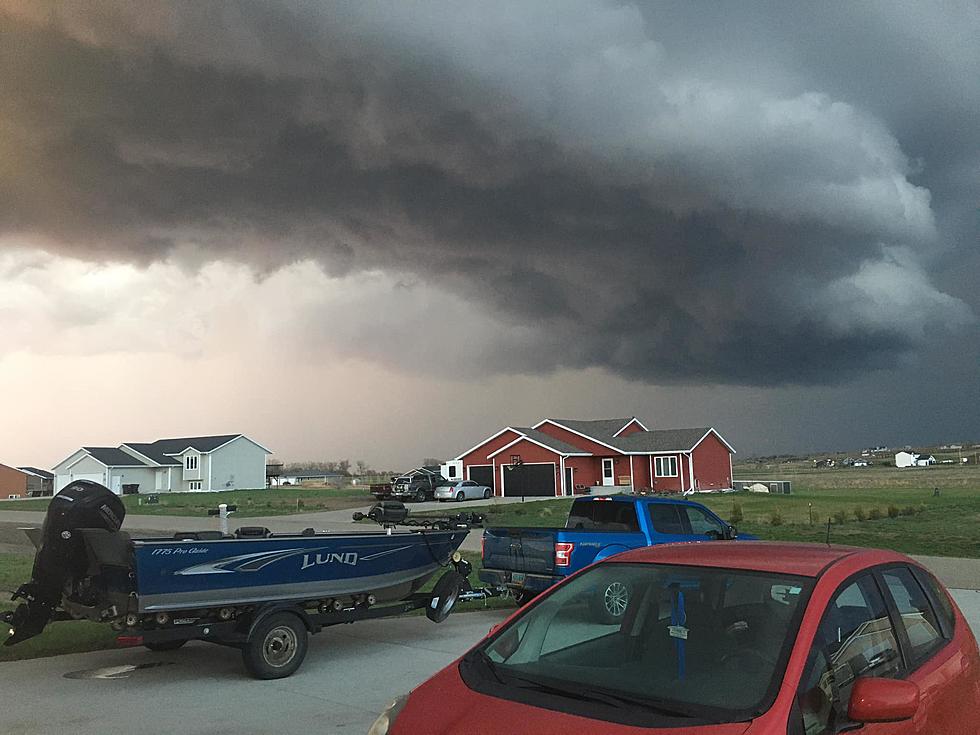 Strong To Severe T-Storms Tonight Could Bring More Hail To ND
Rick Rider
Heavy, heavy rain is possible with thunderstorms this afternoon and tonight for Bismarck Mandan.
This could bring another round of hail to the region much like Tuesday night.  We could have scenes like this that brought golf ball-sized hail to parts of the Capitol region.
All that hail had the phone ringing off the hook at insurance agencies the last couple of days.  We could see that once again tonight.
One to two inches of rain is possible tonight as an intense low-pressure system will work its way into the region bringing with it showers and thunderstorms.  The thunderstorms could be strong to severe.  Quarter-sized hail and wind gusts up to 60 miles per hour will be possible, according to the National Weather Service in Bismarck.
I know what you're thinking.  What about the Bismarck Bubble?
That's always a possibility, however, rain is even in the forecast for Friday and Saturday.  As high as 90% percent probability according to what forecast you look at.
This could really add to our rainfall totals, especially if we receive the one to two inches of rain forecasted for tonight.  Make sure your sump pump is plugged in and working.
Things should dry out by Sunday afternoon and very nice spring-like weather is forecasted for next week in Bismarck Mandan.  We tend to get our precipitation in bunches around here, so I guess we'll take what we can get.  Next week looks dry and very pleasant.  Sunshine and high temperatures in the mid to upper 70s.
Waterparks in North Dakota
North Dakota summers can be scorching. Check out the state's best waterparks to cool off during the hottest season of the year!
CHECK IT OUT: These words were born in the '80s