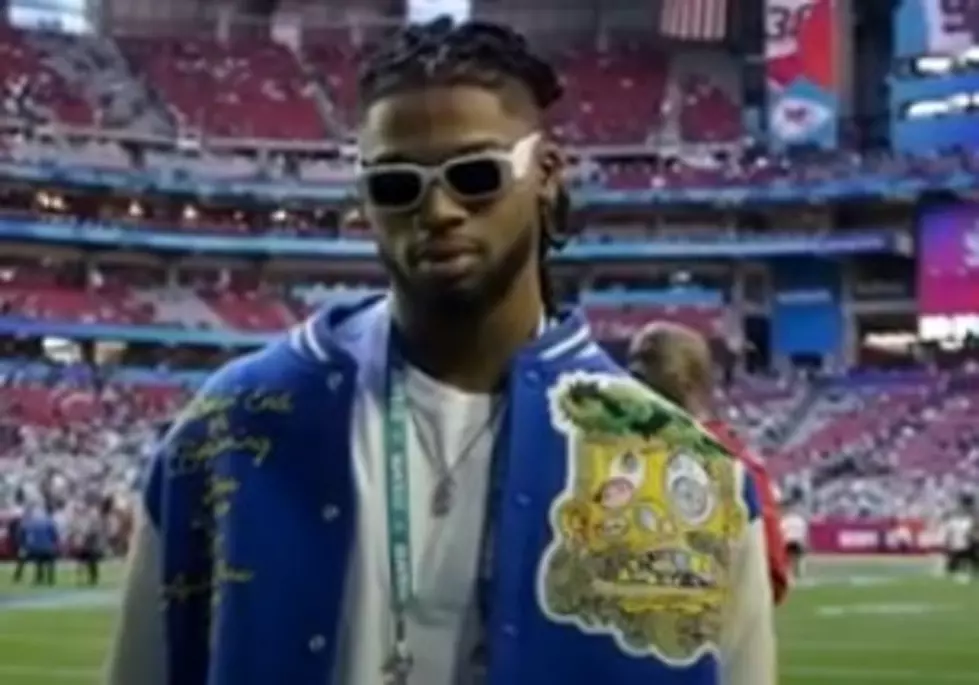 Ex-Viking Peterson "Throws Religion" At Damar Hamlin
WUSA 9 YouTube
So there we all were either AT the Super Bowl or watching on television, one of if not THE biggest events of the year
Sports or not, the Super Bowl has it all, heck the pre-pre-pre-game festivities start days before the game it seems - the hype is all there. All the celebrities that are worth their fame are usually at the game, so they can be seen all over the world. Whether you watch because you love football, or you only care about the halftime show AND the commercials, the Super Bowl is a MAJOR EVENT.
Buffalo Bills Damar Hamlin made a brief appearance
This was a 24-year-old man that stunned us all when he was very close to death while playing against the Cincinnati Bengals. Amazing that we watch such a violent sport all season long, for years, and hardly ever does time freeze EXCEPT when a body goes limp in front of a huge crowd, and on television. Damar himself is grateful to be alive after spending so much time in the hospital, and there he was, walking on the field, putting smiles on everybody, except for one.

WUSA9 YouTube
Ex-Minnesota Vikings Adrian Peterson called out Damar for his outfit
A simple ( but not cheap ) outfit Damar had on really upset Adrian Peterson. According to msn.com "... a $3,150 Takashi Murakami jacket, according to TMZ — that drew the ire of Minnesota Vikings legend Adrian Peterson. The jacket, which features an "emblazoned crucifix and altered Jesus head" according to the outlet, was disrespectful in the eyes of a devout Christian like Peterson" Here is what Adrian had to say:
Adrian Peterson Instagram
Hamlin had no comment about Peterson's post.
---
25 richest people in America and how they did it