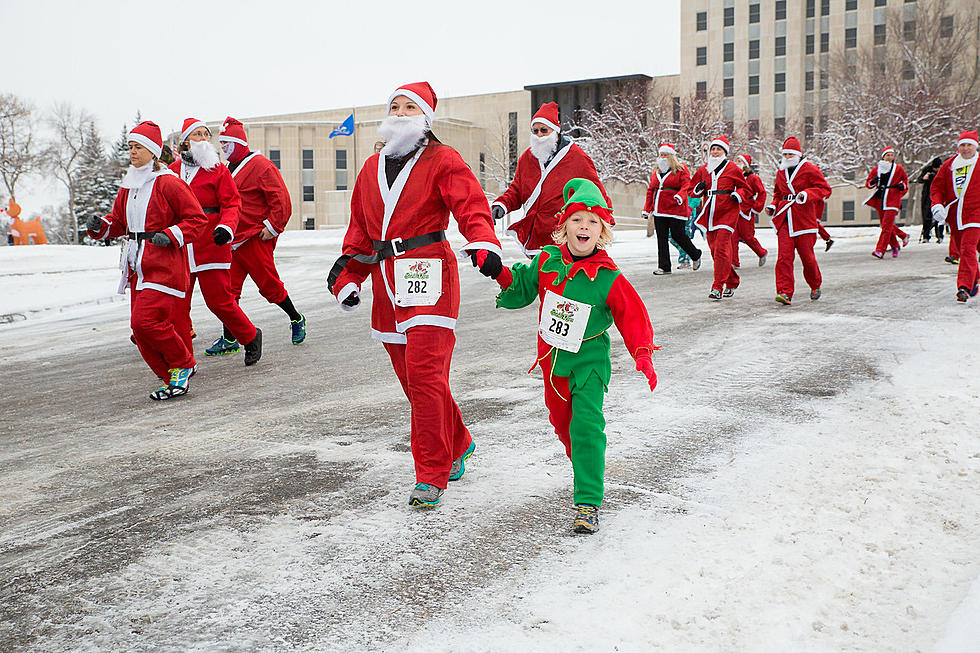 Santa Suit? Mittens? It's The Santa Run!
elevate studios
You may have seen the advertisements, you may have heard people talking about it, you may have heard ME talking about it...it is the annual Santa Run!
HERE COMES SANTA CLAUS, HERE COMES SANTA CLAUS...JOGGING DOWN THE CAPITOL MALL...
This year's run takes place on Saturday, December 11th at the Capitol Grounds, it includes the 5k run or walk and the Cool Mile, which you can run or walk.  And best of all, all participants, 13 and older,  get a Santa suit to run in!  YES!  Hundreds of Santas will all be running on a Saturday morning.
Races are self-timed and warm refreshments and treats will be provided after the race.  Treats include hot cider, hot cocoa, coffee, water, bananas, caramel rolls, and cookies.
Registration is open and now until  December 10th, the fee is $35.  Day of race registration is $40.   Registration includes Race Swag! A Santa Suit, a finishers medal, a custom Santa backpack, and custom Santa mittens.
All net proceeds go to benefit R.A.D.D. (Runners Against Destructive Decisions).  Here is the information I have on RADD.
​RADD is a running group formed to help those recovering from addiction and other destructive decisions and to increase awareness of addiction issues in our community.
RUNNING can change your life!  Get healthier, stronger, and more active. Set and achieve goals. Lose weight and tone up. Meet new friends. Work out regularly in a fun and supportive environment!
​
RADD runs 3 days a week. Every Saturday from May to October, the group meets at 7:30 AM from Shelter 7 in Sertoma Park. From November to April, RADD runs at 8:00 AM on Saturdays from the YMCA. There is a light breakfast and a social opportunity following most Saturday runs.
The Bismarck Santa Run is organized by "The Santa Run," a 501(c)(3) charity, on behalf of RADD and is held the second Saturday in December each year.  This is your chance to run a FUN 5K, in a Santa Suit, to benefit a GREAT cause. 
I registered to run the Cool Mile.  I just couldn't pass up that opportunity...COOL  Mile!   I convinced my buddy next door to run it with me.  It should be a JOLLY good time!  Running in a Santa suit with friends, enjoying hot cocoa and treats, and all helping out a really good cause.  So...come run with us!
If you need more information you can find it at www.bismarcksantarun.com.
(photo taken from past Santa Run, thanks to elevatestudios,  now booking events at www.imelevate.com)
LOOK: See what Christmas was like the year you were born